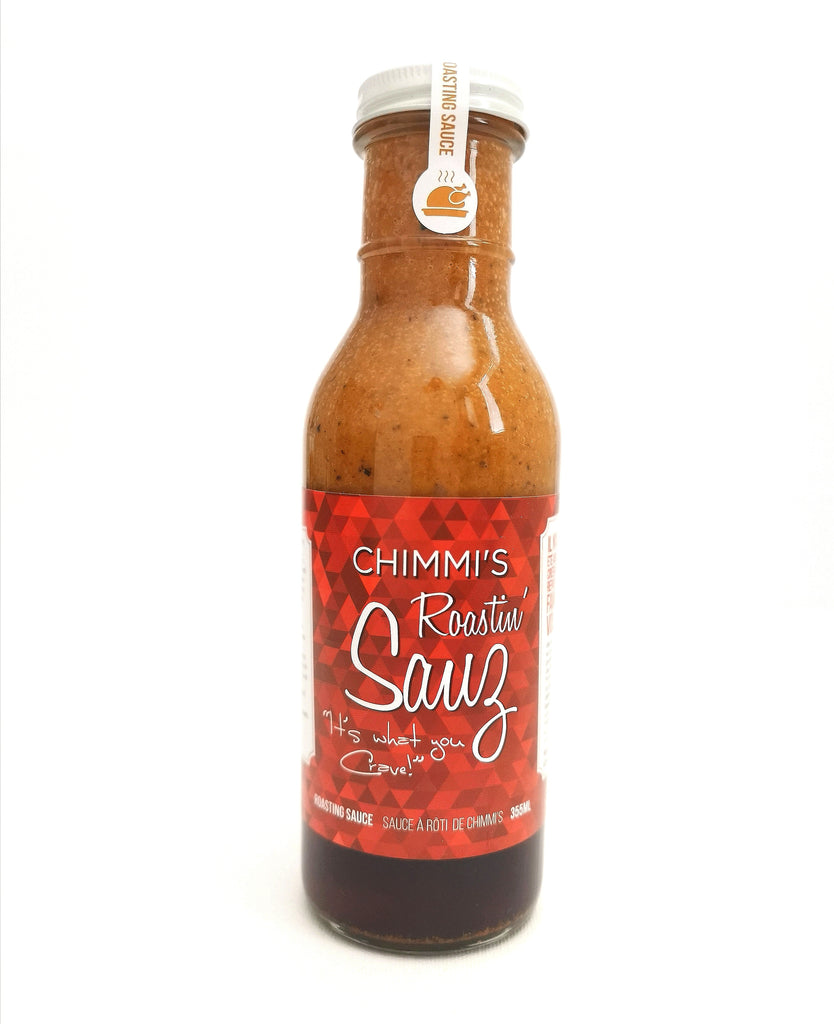 Chimmi's Roastin' Sauz
Creating a flavorful meal for family and guests has never been so easy.  Chimmi's Roastin' Sauz will wow everyone with its uniquely savory and authentic Peruvian flavor, while saving you time on meal preparation and planning. Truly the perfect seasoning with no heat whatsoever, simply baste this versatile sauce onto chicken, holiday turkey, pork tenderloin, or any cut of beef, and enjoy the simplicity of a perfectly roasted meal.
Ingredients:  white vinegar, canola oil, garlic, soy sauce (gluten-free), salt, seasoning salt (gluten-free), cumin, black pepper
*Note that while our products do not have any gluten-containing ingredients, we cannot guarantee that the product is gluten-free due to potential cross contamination of spices at their original production facility. We make every effort to avoid all other sources of gluten.
Freezing winter conditions MAY prevent shipping by usual methods. In that case we will contact you to make alternative shipping arrangements.